Category Archives:
Farewell my Friend
Farewell My Friend.  Rest in peace, Tony.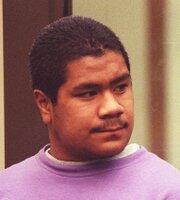 It's sad when one loses a friend to death. Unfortunately, it's even more sad when one learns it via the media, when just wondering where that person is, and finding their obituary. Unfortunately, I just learned that my friend Tony Seau passed away in October.
Tony, I will miss you my uso. Lesina will miss you as well.
(H/T: San Diego Tribune, DJ JDawg/ Twitter & Instagram)